Description
Using a digital notes app for your planner has a lot of benefits over a paper planner and while it may seem confusing to set up, it's really simple. You can watch the instruction video below to see what it takes to set up. Here are some of our favorite features of the digital planner.
Search Handwritten Notes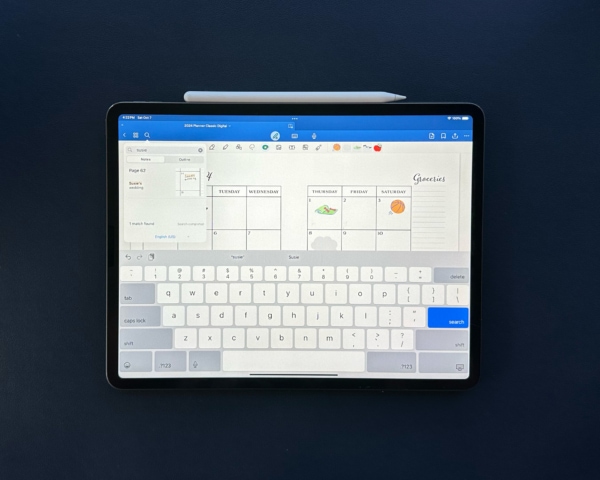 The accuracy of search will vary depending on your handwriting and the digital app you use. Here's a photo demonstrating the search in Good Notes. In the instructional setup video search is demonstrated.
While we use Good Notes for our digital notes, there are many high quality digital note taking apps for both iOS and Android.
Erase Mistakes
We all make mistakes: misspellings or write something in the wrong date or whatever. This can be frustrating in a pen and paper planner but in a digital planner it is very simple. Choose the erase tool and erase what's wrong ✏️.
Use Stickers Without Worry About Cost 🦋 🥳 ⏰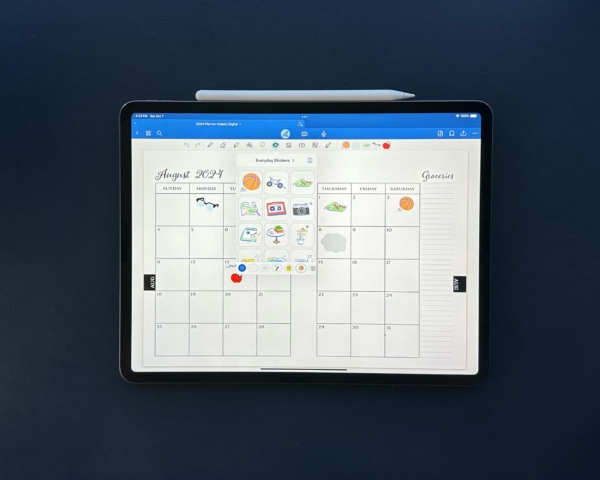 Don't feel guilty about using too many stickers in a digital planner. They are free! 😁
Duplicate Pages
There are about 20 pages of lined notes in the back of the planner for general use. Some use it for journaling others for sermon notes. With the digital planner you can duplicate a note page when you run out.
Always with You (Multiple devices)
Most digital notes apps have a tablet and smartphone version. Usually the phone version is limited but it does let you look up notes, search, etc. If you have our phone or tablet with you, you have your weekly planner with you too.
Won't Get Lost or Damaged
It's devastating when a planner is lost or severely damaged. Even if your tablet needs to be replaced, you can always restore your notes app, which has your digital planner. As long as you have a backup 🙂.